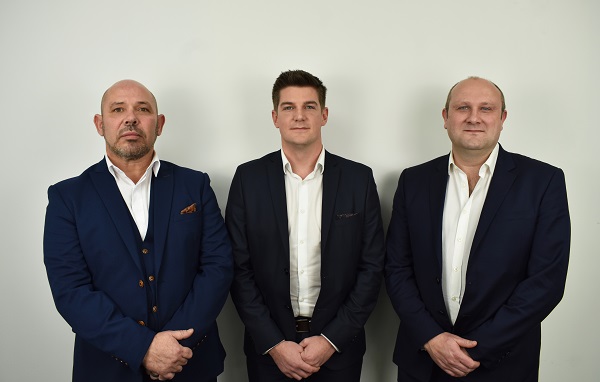 Real estate consultancy expected to create jobs after funding deal
Property consultancy Naismiths says it will increase its workforce by 15% over the next 12 months.
The company, which is headquartered in Birmingham and employs 60 staff across the UK, plans to expand its workforce across its nationwide network of offices following a banner year for the business in 2021.
The company is targeting further growth in the regional residential, student accommodation and big-box industrial real estate sectors, and will complement its recruitment plans by expanding its footprint by eight offices, following the opening of new sites in Exeter and Norwich last October.
The company secured a £2 million term loan and a £500,000 revolving credit facility from Shawbrook to enable expansion across the UK and to enable former shareholders of the company bought out in 2018 to leave the company completely.
Chief Financial Officer Ben Harwood said: "We saw record demand from the residential sector last year, driven by changing people's priorities and residential developers focused on meeting the growing demand for homes with more 'green spaces.
"Lifestyle changes have also had a significant impact on the industrial sector. The rise of e-commerce has propelled the demand for logistics accommodation and warehousing.
"Our business is focused on a national reach with a regional understanding and working with Shawbrook, who have proven to be a flexible and committed funding partner, enables us to extend our reach across the UK.
"As we grow rapidly and implement our plans, it is important that we have a trusted funding partner who can support our long-term strategy. With flexible funding that matches our needs and a strong appetite to really support our ambitions, we are thrilled to have Shawbrook as this funding partner.
Amy Beasley, Head of Business Lending Team at Shawbrook Bank, said: "Naismiths has a strong track record and an impressive base of high quality clients. We have built a strong relationship with them over the years and know they are experts at what they do.