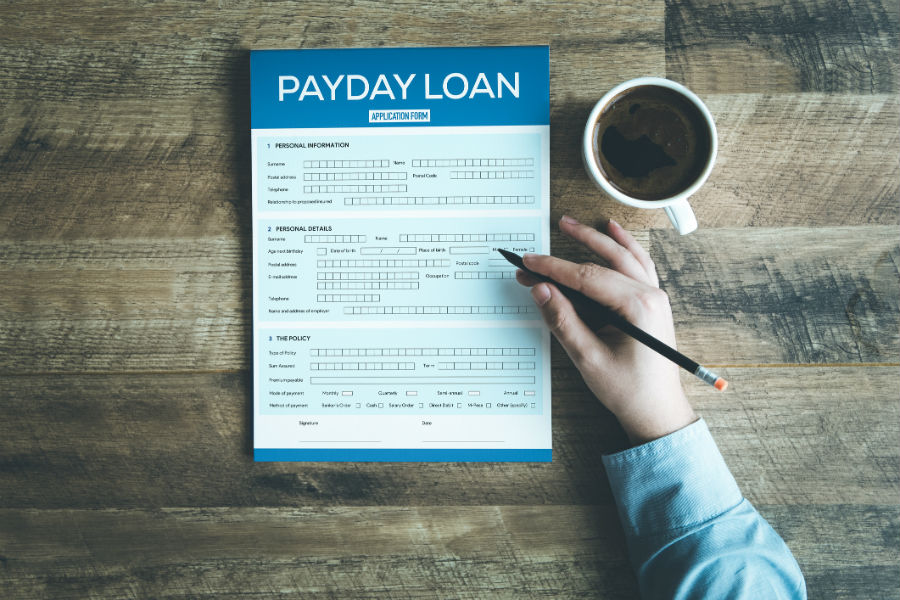 Payday borrowers should take advantage of extended payment plans, CFPB says
If you are someone who takes advantage of payday loans, then you should double check to make sure that you are taking advantage of the payment plans offered by the lenders.
In particular, the Consumer Financial Protection Bureau (CFPB) says payday loan borrowers should take better advantage of extended payment plans. The agency says those who don't could pay more in rollover fees.
"Our research suggests that state laws that require payday lenders to offer extended repayment plans at no cost are not working as intended," CFPB Director Rohit Chopra said in announcing the agency's recent findings. . "Payday lenders have a strong incentive to protect their income by inducing borrowers to re-borrow in expensive ways."
What Payday Borrowers Need to Know Upfront
Of the 26 states where payday loans are allowed, 16 states require payday lenders to offer extended payment plans at no cost – a scenario in which a borrower can repay only the principal and fees already incurred and split the remaining balance over several months. The other more expensive option for a borrower if he does not repay his loan on time is to renew his loan. When the borrower chooses this route, their loan is renewed for another pay period and the borrower must pay additional payday loan fees.
The CFPB believes consumers should be aware that the benefits of an extended no-fee payment plan can be substantial. As an example, the agency says a borrower would pay $45 in rollover fees every two weeks until they repay principal and fees on a typical $300 loan. This means that a borrower would have paid $360 in rollover fees after four months while still owing the initial $300.
However, if the same borrower chose an extended payment plan with no fees on the first rollover, they would only have to pay $345 over an extended period. In a previous study, CFPB researchers found that most payday loans were issued to borrowers who used the rollover option so many times that accrued fees exceeded the original principal.
To ask questions
When taking out a payday loan, there are several things a borrower should check. One of them is lender disclosures. As they say, the devil is in the details, and the legalese in these disclosures may reveal certain points that the lender may not offer when asking the borrower to sign on the dotted line.
One thing that should be in the disclosure is the borrower's right to choose an extended payment plan when signing the loan. The CFPB says the contract language should spell out the details of an extended payment plan, such as the right to repay the loan in installments and that there will be no additional fees charged for an extended payment plan.
Other things to look for in a contract include details about "usage rates", whether or not the borrower is required to enroll in credit counseling to be eligible for an extended payment plan, and information on the number of times a consumer can use an extended payment. plan. For example, Utah law limits a consumer to one extended payment plan per 12 month period.
Can't repay your personal loan?
If the worst comes to the worst and borrowers can't repay their payday loan or don't have the option of an extended payment plan, the CFPB says there are some things they should do.
For example, you may want to speak to a credit counselor in your area or contact a legal aid attorney to discuss your options. If you are a military member, contact your local Judge Advocate General (JAG) office for more information. You can also use the JAG Legal Aid Office Locator to find help or request information from your facility's Financial Readiness Office.
For more information on payday loan companies, ConsumerAffairs has created a guide which is available here.