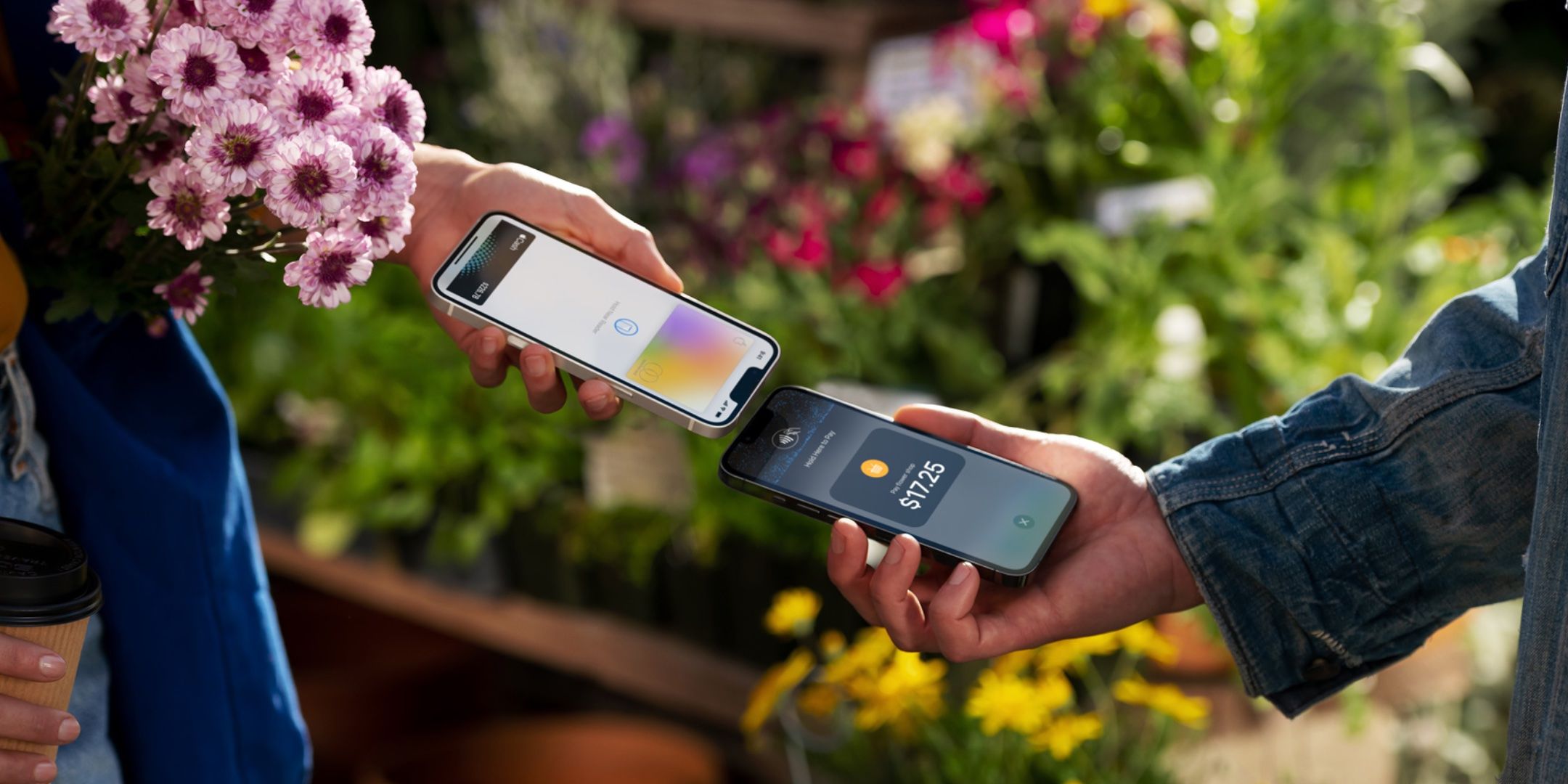 First look at Apple's iPhone-to-iPhone payment service
Apple is testing its upcoming Tap to Pay feature, which allows iPhone users to accept payments only with their smartphone, at the Apple Park Welcome Center.
Apple is using its upcoming Tap to Pay feature, which allows new iPhones to accept contactless payments without using a third-party card terminal, at its flagship Apple Park Welcome Center. The new way to easily receive payments for goods and services was first announced in February 2022 with no concrete release date. The company said it will first test the new features in its retail stores later this year, with a rollout to consumers to follow the trial. Now users get a taste of the convenience of the feature as iPhone-to-iPhone payments head to Apple Stores. The Apple Park retail store offers exclusive offers not available anywhere else, including branded t-shirts and accessories, and is the first known store to use Tap to Pay.
There's a reason Apple Park gets a taste of the company's new features before other locations. The campus serves as a state-of-the-art headquarters and is where products and services are developed. Apple Park has been in development for years and was designed in part by Jony Ive, the company's longtime design director. It opened in 2017 and has since become the hub for all things Apple. The circular building has been featured in a slew of keynote speeches that have been taped due to the cancellation of in-person events in 2020, but it's somewhat of a mystery. Customers can tour certain parts of campus, however, and Apple Park is one of the few places users can see Tap to Pay while it's still in development.
Related: How to use Apple Wallet for card payments, public transport and tickets
The Tap to Pay feature would make it possible to complete a transaction with nothing but a pair of iPhones, and a first-hand video shows how easy it can be to use on a day-to-day basis. An Apple Park visitor recorded the checkout process for an item in the retail store, as shown in a Tweet. The video appears to be similar to how the company has handled payments in retail stores for years – Apple employees carry iPhones around to make purchases, check inventory and process service requests – but is actually a first look at the Tap to Pay feature. In most Apple stores, the company's iPhones use an additional case that serves as a payment terminal to process credit card and contactless purchases. As the video shows, however, no additional hardware is required and the customer pays with Apple Pay directly on another iPhone.
The Apple Park Visitor Center is one of the only Apple stores in the United States to support contactless payment directly from an iPhone. Awesome to see in person! pic.twitter.com/GiFDiL56OO

— Michael  (@NTFTWT) May 15, 2022
How Apple's Tap To Pay Works
In the Tap to Pay demonstration, the Apple employee enters the amount to be charged or scans the items to be purchased. The employee then presses an unreadable button in the upper right corner of the screen which prepares the iPhone to receive a contactless payment. A never-before-seen software interface appears, which clearly shows the amount to be paid and the name of the company receiving the payment – in this case, the Apple Park Visitor Center. The iPhone requires the customer to hold their iPhone or other contactless payment method to the top of the smartphone, as this is where the device's Near Field Communication (NFC) chip is located. Once both iPhones are in range, the transaction is processed without any third-party devices or external payment terminals.
The feature uses the NFC chip that is built into Apple's new phones and Tap to Pay will be available on the iPhone XS series and newer. These phones debuted in 2018, and since most people update their phones often, the average person probably has a compatible smartphone. With these capabilities, iPhones will be able to accept payments from NFC-enabled smartphones and credit cards by simply holding the device or card near the top of the iPhone. It's designed for business owners, but just about anyone can use this feature, including "individual entrepreneurs". Tap to Pay supports major credit card issuers including American Express, Discover, Mastercard, and Visa, and can be implemented in third-party iOS apps with upcoming beta software and application programming interface (API) . It is not clear when Apples Tap to Pay might come to the public, but the feature aims to simplify payments between individuals and businesses.
Next: Why aren't iPhone and Apple Watch owners using Apple Pay?
Source: NTFTWT/TwitterApple
Why Doctor Strange 2's Box Office Dropped So Massively (Is It Bad?)
About the Author