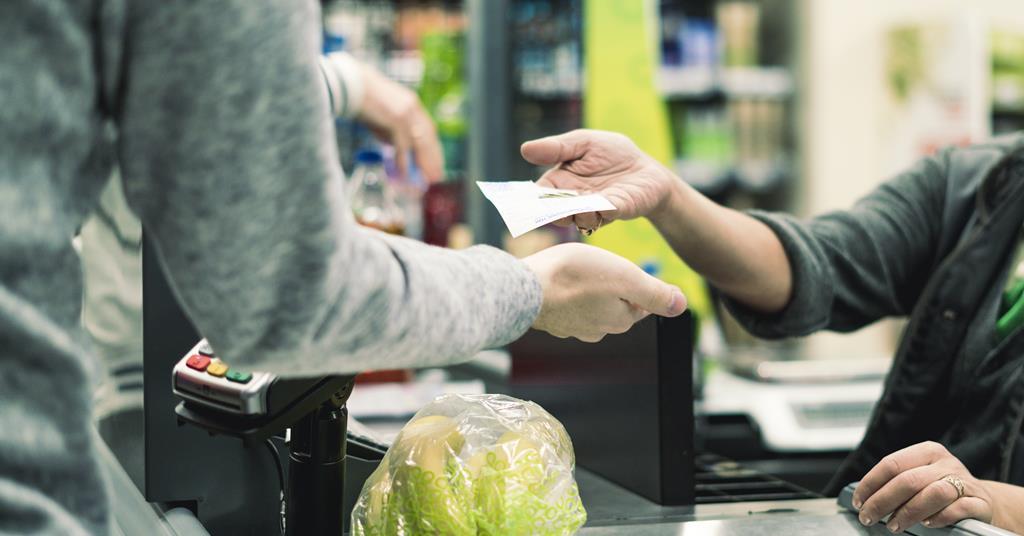 City Snapshot: Supermarket Sales Show Recovery Amid Soaring Inflation | New
top story
Supermarket sales have fallen 1.9% over the past 12 weeks, despite inflation hitting its highest level since 2009.
On-the-go grocery sales fell 1.9% in the 12 weeks to June 12, according to the latest Kantar on-the-go grocery figures, which marked the market's best performance since October this year. last.
Over the past four weeks, sales have increased by 0.4% compared to the same period in 2021.
However, this recovery in turnover reflects the rise in comparable grocery prices of 8.3% over the past month, up 1.3 percentage points in May to reach their highest level. since April 2009.
Fraser McKevitt, head of retail and consumer insights at Kantar, comments: "The sector has not seen growth since April 2021, as it compares to record sales during the pandemic. However, these latest figures show that the market is reverting to some extent to pre-COVID norms as we begin comparisons with post-lockdown times.
"The inflation figure makes for a tough read and shoppers will be watching budgets closely as the cost of living crisis takes its toll. Based on our latest data, the average annual grocery bill is expected to rise by 380 This is more than £100 more than the figure we reported in April this year, showing how steep price rises have been recently and the impact of inflation on the sector.
On an individual basis, all of the Big Four remained down over 12 weeks, with Tesco down 1.1%, Sainsbury's down 3.9%, Asda 4.8% and Morrisons 7.2%.
Discounters continue to grow their market share – collectively up to 15.9% – with Aldi up 7.9% and Lidl up 9.5%.
All other grocers remained down, with Co-op down 4.4%, Waitrose down 6.4% and Iceland and Ocado down 2.3%.
Kantar said his data showed consumers were taking action to manage rising prices at checkouts by swapping branded items, which were down 1.0%, for own brand products, which were up 2.0%. 9% and reflected the boost from discounters.
Footfall in stores increased by 3.4% over the past four weeks, while online fell to its lowest proportion of the market since May 2020 at 12%.
Even with food inflation at its highest level in a decade, sales during the Platinum Jubilee week (until June 5) were £87m above the 2022 average.
Over the entire 12-week period, grocery inflation hit 6.7%, with prices rising fastest in categories such as dog food, butter and milk, while falling in spirits.
morning update
ocado raised £578m via a discounted equity placement announcement after markets closed last night.
The online supermarket placed 72,327,044 new shares with investors worth £575million, while 246,405 retail shares and 105,944 senior management shares took the total capital raise to £578 million.
The shares were priced at 795p, which was a 9.4% discount to yesterday's closing price of 877.6p.
Ocado did not specify what the proceeds would be used for or why it was appealing to investors for new funding.
Instead, he said more broadly that the money was needed to "bring solutions to market even faster."
He said the shift to online grocery shopping has accelerated significantly with the Covid-19 pandemic and industry data suggests this shift will continue as customers continue to demand greater convenience. for their online purchases.
Therefore, he wants the additional funding to "support his current partners at Ocado Solutions in the face of increasing demand for online grocery shopping around the world" and that requires faster growth in execution capacity.
It also wants to continue investing in innovation and at a faster pace, while strengthening its position as the leading provider of end-to-end solutions for online shopping processing globally for the long term.
Meanwhile, he also announced a successful deal on a new £300m revolving credit facility, provided by a syndicate of major international banks.
Ocado shares have fallen 4.8% to 835.8p since opening this morning.
Elsewhere, the packaging giant DS Smith posted double-digit sales and profit growth despite volatile conditions and cost inflation.
Organic corrugated box volumes posted record growth of 5.4% year-on-year, reflecting the continued growth of the resilient fmcg and other consumer-related sectors, which account for more than 80% of its volumes, as well as a recovery in the industrial sector.
DS Smith said that in a challenging supply chain environment, its scale, security of supply and high service levels have resulted in continued wins with our customers, including large multinational companies.
Regionally, it performed particularly well in the United States, Southern and Eastern Europe, while benefiting from structural market drivers of plastic replacement, changing consumption channels and retail and e-commerce.
Going forward, customer demand remains strong and continued volume growth of 2-4% is expected in the current fiscal year.
For the full year, sales increased by £1.5 billion (or 26%) at constant currencies and 21% on a reported basis, driven by box volume growth corrugated board (£203 million) and higher sales prices (£1.3 billion) in the overall market. band.
Paper, recycling and other packaging revenue increased (£23 million) as higher prices more than offset lower volumes sold externally as organic growth in packaging volumes led to the use of a greater proportion of in-house paper production.
Raw material, energy and transportation input costs all increased significantly over the comparative period. However, these were mitigated by supplier agreements, long-term hedging positions and higher packaging selling prices.
Volume growth combined with higher packaging selling prices, partially offset by higher input costs, drove adjusted operating profit growth of 29% at constant currencies and 23% in data published at £616m.
Input costs increased by £1.2 billion with increases in raw material costs of £720 million, energy costs of £297 million and other costs of £190 million.
CEO Miles Roberts commented: "It was another year of volatile business conditions where we worked through the end of the pandemic and more recently the tragic events of the Russian invasion of Ukraine.
"We achieved strong operational, environmental and financial results. The actions we have taken, driven by our strategic focus on our customers and their changing needs, including an ever-increasing focus on sustainability, have resulted in record volume growth. This, combined with price increases that offset significant cost inflation, resulted in a strong improvement in profitability and strong cash generation.
"The new fiscal year has started well, building on the momentum of the previous year. While there remains considerable uncertainty about the overall economic environment, our expectations remain unchanged. Strong customer demand bolsters our confidence to invest in the business, with capital expenditure expected to increase further in the current year.
"We currently expect 2-4% volume growth, aided by our focus on resilient end markets, strong performance in the US and new site openings in regions where demand is strong. This growth, combined with the benefits of continued pricing momentum and prudent management of our cost base, gives us confidence for the year ahead and should translate into further substantial improvement in our performance.
On the markets this morning, the FTSE rose another 1.5% to 7,156.5 pts following yesterday's rebound.
Risers include PZ Cussons, up 2.5% to 197.2p, DS Smith, up 2.1% to 288.1p, and Greggs, up 1.6% to 1,972p.
Fallers so far, along with Ocado, include Bakkavor, down 2.1% to 92p, Glanbia, down 1.4% to €10.46 and Associated British Foods, down 1.1 % at 1,629.5p.
Yesterday in the city
The FTSE 100 started the week on the right foot after recent falls, closing yesterday up 1.5% at 7,121.8 points.
Ocado rose 5.6% to 877.6p before announcing a discounted share placement after markets closed.
Associated British Foods closed up 2.4% at 1,647p after third quarter revenue jumped 32% as all Primark stores reopened after lockdown restrictions ended and it took action on pricing to recoup input cost inflation in its grocery and ingredients divisions.
Other risers included Glanbia, up 5.5% at €10.61, Just Eat Takeaway.com, up 4.2% at 1,530.6p, Hotel Chocolat, up 3.5% at 295p, WH Smith, up 3.2% at 1,536.5p, SSP Group, up 2.8% at 240p, Marks & Spencer, up 2.6% at 141.8p and Hilton Food Group, up 2.5% to 1,064p.
Fallers on the day included PayPoint, down 5% to 570p, THG, down 3.5% to 73.2p, Kerry Group, down 1.9% to €88.98, Deliveroo, down 1.9% to 84.9p, Coca-Cola HBC, down 1.3% to 1,806.5p and Premier Foods, down 1% to 117.2p.